how to think Supercomputer in Chess moves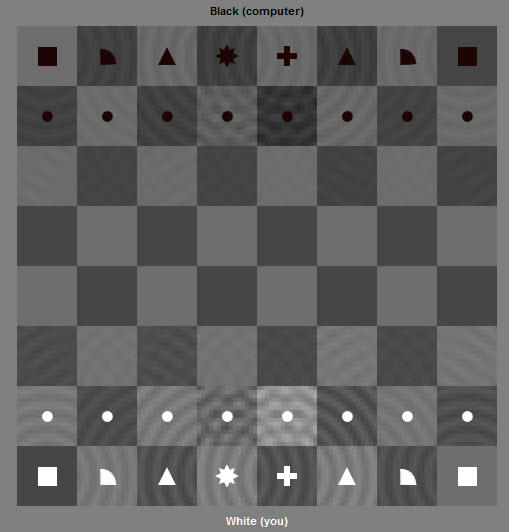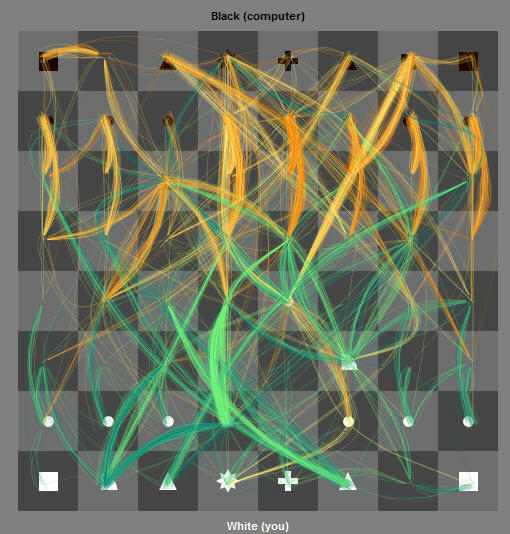 The Basics of Chess
Chess is a game of position. The position of your pieces in relation to your opponent's pieces is crucial. You constantly have to evaluate these positions and set up goals and long term tactics.
You have to be aware of the value of the pieces on the board, the control of key squares, the safety of the king and how the pawns are structured. When you make a move you always have to consider all the possible moves that your opponent might make.
An easy way to evaluate the game in a given moment is by calculating the total value of all the pieces left on the board. These values vary with position, but in the most basic calculations a pawn is given one point, bishops and knights three points each, rooks five points and queens nine points. The points change depending of the position of a particular piece and how the pieces are coordinated. This means that an advanced pawn is worth more than one that's still in the starting square and that a cornered bishop is worth less than out in the open.
The side controlling most space on the board usually has an advantage in chess. The more space, the more options to exploit. What you want to do is to have control of the center of the board. An important factor here is the pawn structure. The pawns are the least valuable and least mobile pieces in the game and the pawn structure is relatively static. How the pawns are structured largely determines the strength of your position – weaknesses in the pawn structure is usually very hard or even impossible to repair.understanding and analysing your position is essential to winning a chess game.
Click on the link
And start playing with the computer and see how to thinkhow Supercomputer thinking Chess moves
Best regards