Version 16.50
Since that version some of the move algorithmes exchange data between each others just having a purpose a quicker win. Tuned playing matches between Advanced against Intermediate version of game. Besides that a selection filter for chess games files containing analytics data is added.
Version 16.40
Since this version it is possible just by pressing two keys (CNTRL <0-4>) change to one of the other 4 pieces sets. And relax You can do it at every momment of the game !. Here a picture with one of medieval sets. There is also WW2 set available :-), check it out, it can be downloaded from relaxchess.com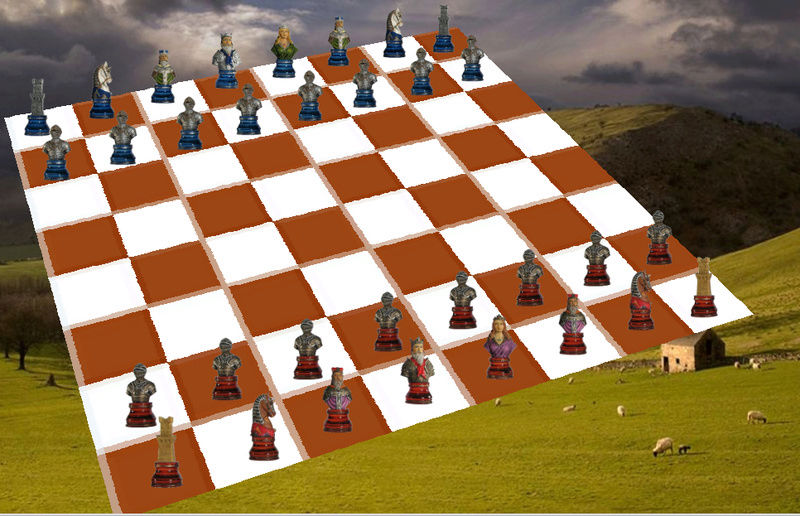 Version 16.30
RelaxChess engine uses parallel algorithms searching for the most valuable move. It results in a couple time more calculations than in previous versions and if you win from him you get an extra satisfaction :-). If you are going to play in advanced mode depending of your system it may be better for performance reasons to connect to remote 127.0.0.1 interface switching from local (one executable) to client server mode (two executables) by pressing Connect button and selecting 127.0.0.1 interface.
Underneath the GUI of RelaxChess with control panel switched off. It can be downloaded from http://www.relaxchess.com
30/8/2016 16.30 version released