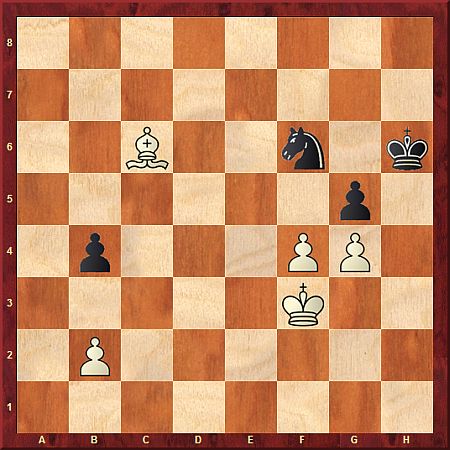 In the final runner to an extra pawn to use Springer's not that simple. The runner dominates's just a color fields, and if it succeeds the defender to set up on the other fields color blocking, there is no progress. In the diagram on the left leads 54.f5 or 54.Lb5 for profit, in the role played 54.Le4 train? but leaves a remarkable and surprising to rescue the draw. Let us show in the analysis of GM Karsten Müller, how it works, and learn something about the way color blind runner and loves to travel, Springer.
Bromberger - Kindermann, Gran Canaria 2011
Analysis of GM Dr Karsten Müller ...
http://www.chessbase.de/cbm/cbm141/bromberger_kindermann.htm