Tata Steel First Round Draw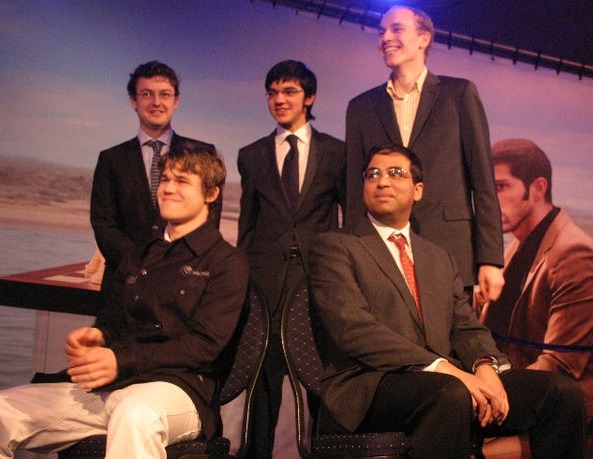 The opening ceremony and draw took place today at Wijk Aan Zee, and the first round highlight is arguably the clash between Magnus Carlsen and Lev Aronian in the A Group.
The full first round draw for each of the groups is below. The full round-by-round schedule is available at the official website for the A Group, B Group and C Group.
Games start at 13:30 local time (12:30 GMT and 07:30 EST),
The official website can be found at www.tatasteelchess.com
Source: chess.com