Tata Steel Rd.9: Will the real leader please stand up?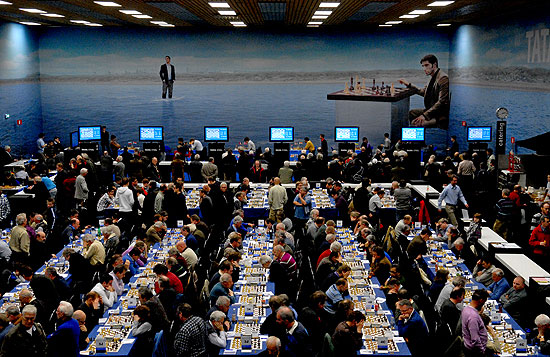 After a day of hard-fought chess, the leaderboard was never so unclear. With Anand and Nakamura drawing, and Kramnik and Aronian winning theirs, there are now four with 6.0/9. The tale is almost identical in "B", where So, Sargissian and McShane also share the lead with 6.0/9. Only in "C" was Vocaturo able to establish clear dominance with 7.5/9.
Who is leading? If you had asked that after four-five rounds, we had easy answers for you, but now only group C has a clear front-runner. The leaders of group A, Anand and Nakamura, played a much anticipated game, and though well fought, nothing earth-shattering took place. Anand gained the upper-hand, and maintained a very slight tug for most of the game, but Nakamura played energetically and was able to keep it close until a draw was finally agreed upon.
Source: chessbase.com
Replay all games from Group A
Replay all games from Group B
Replay all games from Group C