Welcome to Chess2U - The Ultimate Computer Chess Forum!
    If this is your first visit, be sure to check out the
FAQ
by clicking the link above. You may have to
register
before you can post and use all the
    features of the Chess2U forums. To start viewing messages, select the forum that you want to visit from the selection below.
Status

:
...

ELO

:
86

Posts

:
29

Fri Nov 15, 2019 11:02 am by
aficionado-ajedrecista

aficionado-ajedrecista

Member

Status : ...

ELO : 86

Posts : 29

It works perfectly in fritz and is well regulated and in mayul.a the elo is also perfectly regulated.
Thanks for the engine.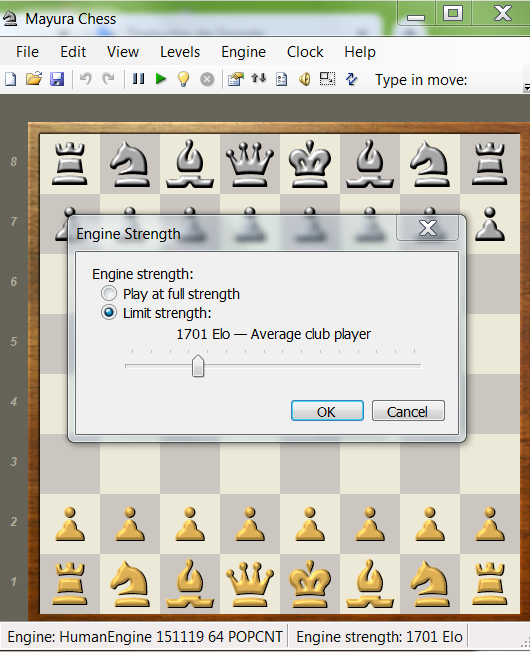 " />

________________
Salvo por la fe en la sangre de Jesucristo.