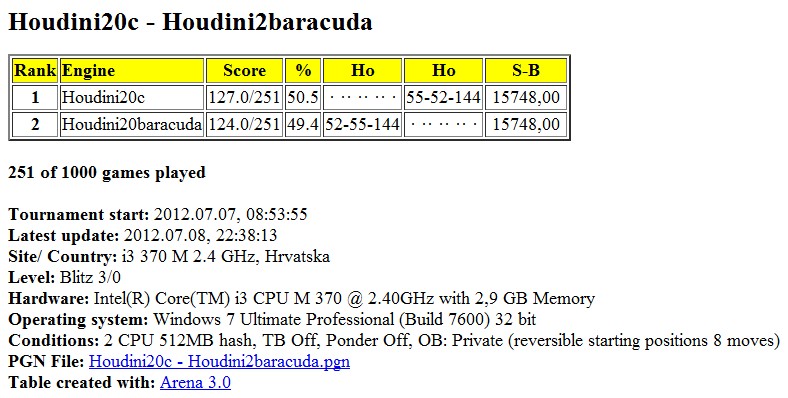 So far I m satisfied with performance of Baracuda version. Original version is not kicking a... hm.... behind :lol: of my tuned version...
I changed value of N and Q.. Talking to my friend, and I decide so, because there is too big value difference between N and B so I will increase value of N to 317. Q value will be decreased to 965. Please visit
https://www.chess2u.com/t6048-houdini-20-baracuda-values#35349
so You can see complete Code....
Regards....
.
.
.