CPUZ - Utility to view data from CPU
CPU-Z is a handy free utility that shows you a lot of data related to your processor.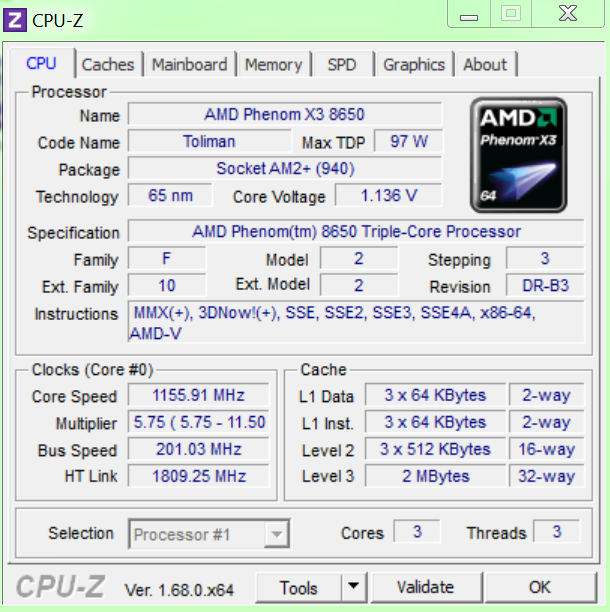 CPU-Z provides detailed information about the name of the processor (speed, technology-micron-family, multiplier, FSB, BUS speed, etc..) Cache information first and second level, manufacturer, model, chipset, BIOS speed and memory AGP bus, type and amount of RAM installed and the manufacturer and the frequency at which it works, and much more information.
CPU-Z is definitely a handy utility analysis specializing in the microprocessor, motherboard and RAM.
LINK
DESCARGA
http://www.cpuid.com/softwares/cpu-z.html