Welcome to Chess2U - The Ultimate Computer Chess Forum!
    If this is your first visit, be sure to check out the
FAQ
by clicking the link above. You may have to
register
before you can post and use all the
    features of the Chess2U forums. To start viewing messages, select the forum that you want to visit from the selection below.
Go to page :
1, 2
Status

:
...

ELO

:
14406

Posts

:
4547

on Thu Jun 05, 2014 6:56 pm by
VocalTechnique wrote:There is also another alternative way to use bin books in a FRITZ environment.

1. Download RpC-Needle
2. Place the bin file in same folder as your engine
3. Open the engine's runtime window
4. Physically drop the book file into the engines runtime command [keep window open]
5. Open engine Parameters
6. Place same name of bin file (example: RpC-Needle.bin)
into the engines directory slot exactly as it is written
7. Enable [OwnBook] option
8. Enable [Best book move] option
9. Disable [Use Book] in the Fritz GUI.
Screenshots
Change main engine
[Hide]
[/Hide]
Choose engine [I choose Stockfish as example]
[Hide]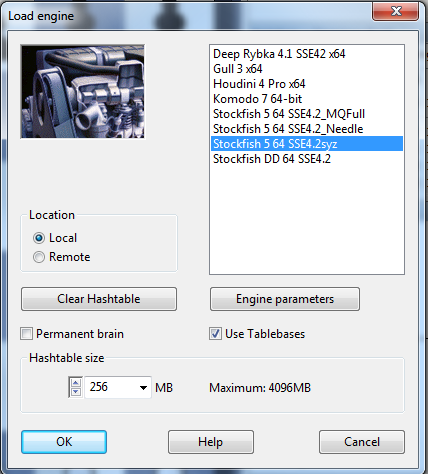 [/Hide]
Input the bin book name into the book directory within the engine parameters
***The bin. book name has to be entered EXACTLY has it is entered in your folder where the book is located
[Hide]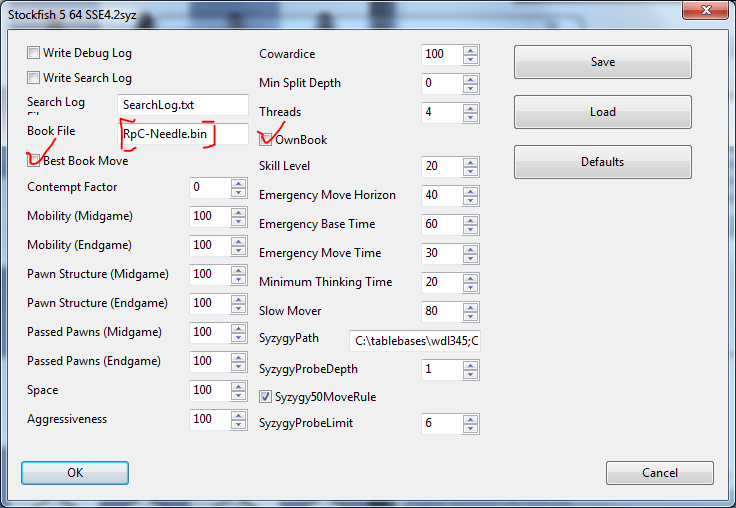 [/Hide]
Open the folder where your same engine is located in your harddrive [mine is in c drive] right-click on the engine.exe
[Hide]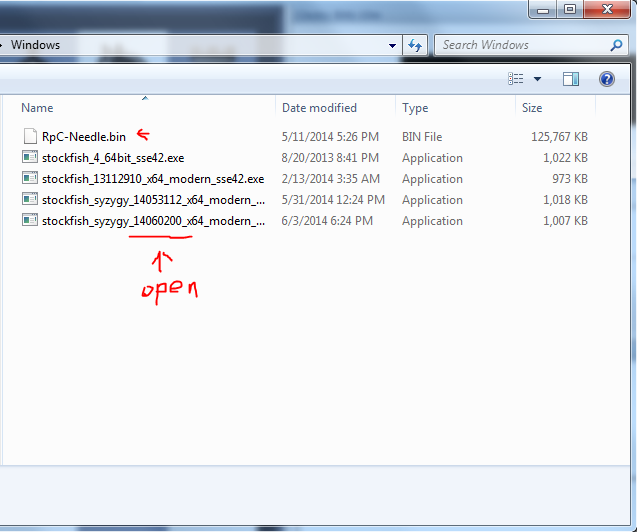 [/Hide]
Click on [RUN]
[Hide]
[/Hide]
The engine's runtime command will open. Physically drag the bin. book into the engine's runtime command.
[Hide]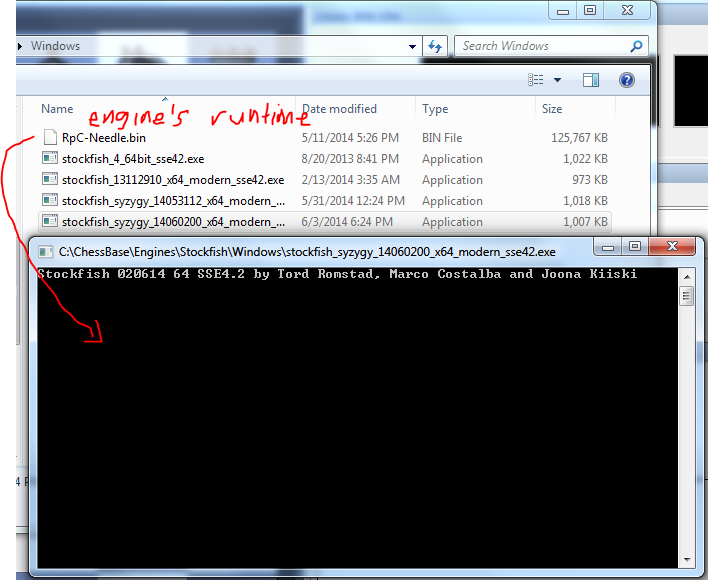 [/Hide]
If you did this correctly, you should see the directory where the book is located inside the engine's runtime command. Minimize.
[Hide]
[/Hide]
Open the [Analysis] tabe to access the GUI book options
[Hide]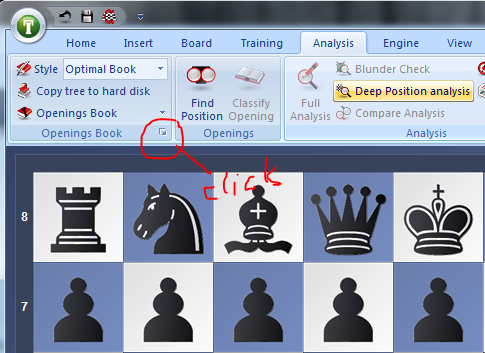 [/Hide]
UNCLICK the [Use book] option. This is will disable the GUI book.
[Hide]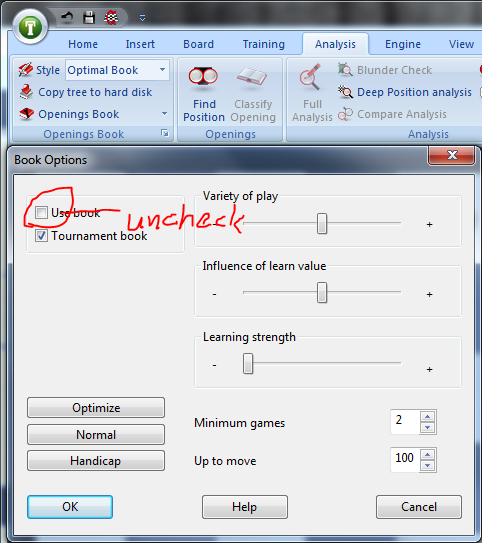 [/Hide]


Last edited by VocalTechnique on Thu Jun 05, 2014 7:14 pm; edited 1 time in total
________________