I'm very satisfied with my current high-end pc - quite powerfull. How can i get more performance out from my current build?
        Currently i have 16 GB installed. It allows 4 GB for each engine as i don't want to exceed over 50% ram usage. Question is if 32 GB or even 64 GB is worth consindering.
Overclocking slightly from 3.9GHz to 4.1GHz.
[A nice and fair 5.1% increase]         
I recently received my Samsung EVO 850 250GB SSD and installed it without any problems. Significant difference vs my old corsair force 90GB SSD.
Spoiler :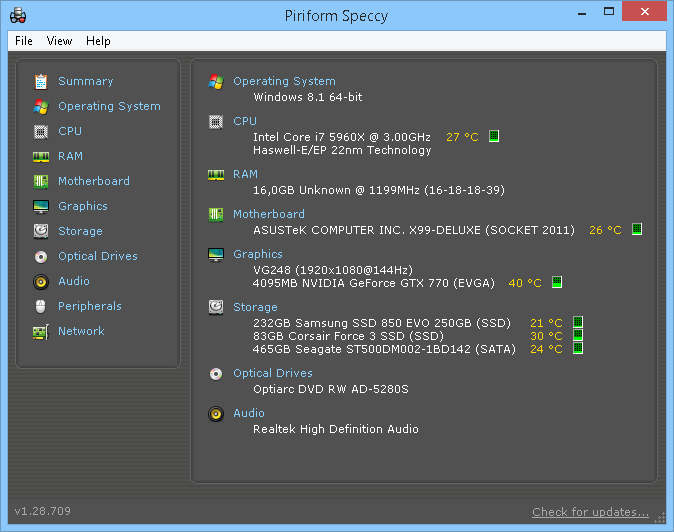 Last edited by QueensideCastler on Thu Jun 18, 2015 4:14 pm; edited 2 times in total